Trauma-Trained Therapist and

Autism Specialist
I am a trauma-trained Therapist, Career Counselor, Autism Specialist, and workplace accommodations consultant to support ADA-protected rights. Training as a Certified Rehabilitation Counselor prepared me for career and vocational work, specifically supporting those who experience disabilities. I have found that barriers to success in life generally have to do with: relationship difficulties at work and home; past trauma; overreliance on substances to cope; undiagnosed depression, anxiety, or Autism; and low esteem or lack of awareness of strengths and interests.
To better support clients, I have acquired training in CPTSD/PTSD, substance misuse, and neurodiversity (Autism). Methods and modalities I utilize include Interpersonal NeuroBiology, EMDR, IFS, LifeSpan Integration, Addiction Recovery and Relapse prevention protocols, and the Enneagram. Essentially, I can wear many hats because when someone struggles in one area, it generally impacts other areas of their life.
Meeting clients in person and virtually
For those people who live outside Portland, I can meet by video or phone. It is pessary that sessions take place within Oregon where I am licensed. I also provide consultations for clients and therapists around the country regarding Autism & Neurodiversity, vocational decision-making, work stress, and anxiety related to graduate exam preparation.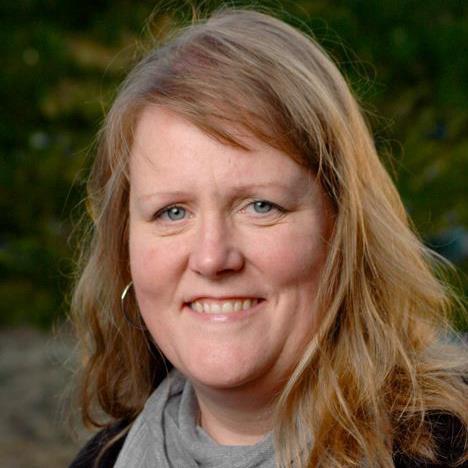 I have worked with
a broad array of clients
I believe every person should be able to ask "what could be," with hope and curiosity rather than a sense of defeat. Unhelpful patterns of coping and relating are learned over a lifetime. These patterns can be unwound, and new ones established with awareness and insight. I help clients begin to reduce hurtful patterns and past events' impact on everyday life. Clients can learn to grow into their potential emotionally, relationally, and at work. It is possible to move from merely surviving to thriving, which is a life of wellbeing.
I use warmth, acceptance, and tender humor to help clients feel safe and comfortable. It is my deep hope that each client comes to understand they are NOT their past trauma, addiction, diagnosis, or "problematic behavior." I desire to work with those ready to reach their goals and live life more fully.
I deeply respect each person's pursuit of spirituality & practice a walk of faith of my own. In this current political climate, it is extremely important that ALL people feel safe in their bodies, relationships, and daily lives.
In my spare time, I enjoy long walks, meeting with family and friends, listening to podcasts, keeping up with the weeds in my garden, aspiring to have a consistent yoga practice, and daydreaming of trips to foreign lands.
To start, we can schedule an initial FREE brief phone meeting to discuss concerns & hopes for counseling. From there, we can schedule the first session.
Sessions are $150 per 55-minute session.