Do you struggle with depression, anxiety, or social anxiety?
Do you have test anxiety that gets in the way of successfully taking tests that are necessary to get into graduate schools?
Does past trauma keep you stuck and feeling like you'll never be whole?
Do you want to change how much you rely on substances to help you cope or need support in maintaining recovery?
Finding comfort, happiness, and health in your emotions starts by exploring how experiences impact emotions or moods each day. There is hope for finding well-being in emotions, regardless of how out of control you might feel.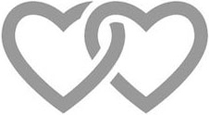 Does past trauma keep you emotionally blocked or stuck in your relationships?
Are you or your beloved Neurodiverse (Autistic) hitting snags or communication barriers and navigating daily stressors?
Does someone in your household struggle with addictive behaviors?
Finding well-being in relationships is impacted by many factors. Early upbringing, how you emotionally connected in your family, communication difficulties, financial stressors, and parenting challenges impact everyday relating. I meet with individuals and couples to help bring new awareness and confidence to love better, be loved, and learn to identify with what you need.

Do you daydream of a job or career but don't know where to start?
Do you experience a disability or are Neurodiverse (Autistic/ADHD), and does it get in the way of finding successful work or functioning well in your current job?
Does Autistic burnout keep happening and is making being consistent or reliable at work and you need new strategies or accommodations?
Does Autistic burnout keep happening, and is making being consistent or reliable at work, do you need new strategies or accommodations?
Do you need accommodations at work or school, or wonder if you should go on disability?
Finding well-being in your work life starts with discovering your interests, skills, and strengths and being realistic about weaknesses or impairment. With greater awareness of what you want and are capable of in work, you will be better able to manage your job or move on to a new career that is a better fit.

Do you (or others in your life) think you have Autism or ADHD (Neurodiversity) and you want to get more information and understanding?
Are you looking to get a formal assessment for Autism or ADHD?
Are you a therapist, and you suspect one of your clients is Neurodiverse and would like to consult about how to support them?
Gaining a greater understanding of the symptoms and traits of Autism and ADHD is essential for Neurodiverse people to find more well-being in their bodies, relationships, and daily life.